Portable Wood Burning Pizza Oven, for Outdoor Camping Party
Portable Wood Burning Pizza Oven
Burning wood chunks, blocks, branch, and not necessary wood pellet
made from stainless steel, main parts are double walls
size: for 12"inches stone
weight:12 Kg.
All parts can be placed inside the body of oven
Great Feature:
you do not need to open the door to rotate the pizza by your hands every 30 minutes.
The turning table will make sure all sides of pizza are baked evenly
Wood pellet is not necessay. It is easy to find fuel of wood and wood is cheaper.

Type I, with automatic turning table, driven by a 12 V DC motor, 3rpm.AC/DC power adapter is supplied
but users are encourged to use a mobile power bank of Li-Ion rechargable battery
| | | | |
| --- | --- | --- | --- |
| | | | |
.

.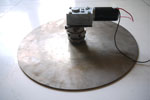 Rotating Table
Automatic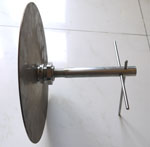 Rotating Table
Manual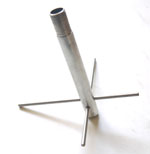 Manual Handle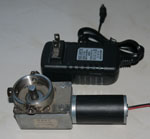 Automatic motor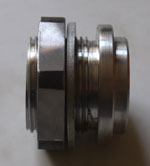 Sleeve
outter dia. 35mm